Glenmorangie 18 Year Old Extremely Rare Single Malt Scotch Whisky 700ml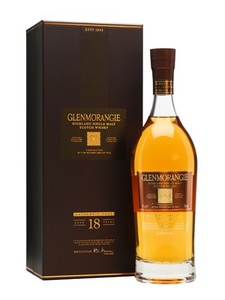 ---
Boutique Cellar - Official Store NEW ARRIVALS T&Cs T&Cs

Warning; Under the Liquor Control Reform Act 1998 it is an offenceTo supply alcohol to a person under the age of 18 years (Penalty exceeds $6,000)For a person under the age of 18 years to purchase or receive liquor (Penalty exceeds $500)Victorian Liquor Licence Number: 36120531

X CLOSE CONTACT CONTACT

Due to recent policy changes we can no longer take calls directly to us. You can however still contact us directly via messages.

X CLOSE FAST SHIPPINGAUSTRALIAN OWNED WINE WORLD WHISKIES AMERICAN WHISKEY / BOURBON SCOTCH WHISKY CANADIAN WHISKY JAPANESE WHISKY INDIAN WHISKY FRENCH WHISKY AUSTRALIAN WHISKY VODKA GIN LIQUEURS ARMAGNAC / COGNAC

700ml / 43%

The 18 year old has always been one of the best of Glenmorangie's core range and, in common with all Glenmo's offerings these days, it really looks the part. Picked up the top prize in its category at the World Whisky Awards 2010.

Glenmorangie 18 Year Old Extremely Rare Single Malt Scotch Whisky 700ml
Description
700ml / 43%
The 18 year old has always been one of the best of Glenmorangie's core range and, in common with all Glenmo's offerings these days, it really looks the part. Picked up the top prize in its category at the World Whisky Awards 2010.
Freight
Boutique Cellar is able to deliver to the majority of Australian suburbs using various delivery methods at our discretion. - All packages dispatched by Boutique Cellar are insured to their full purchase price and will be either replaced or the purchase price refunded in the event of loss or damage in transit. - Items purchased from Boutique Cellar will only be dispatched to the registered address as it appears on . If you would like to alter the delivery address, please put this in writing immediately after payment has been made to ensure an easy and smooth transaction.
Pickup is not available from the Boutique Cellar warehouse due to Liquor Licensing laws in Victoria. - Proof of age may be requested at any point in time throughout the order process in accordance with Victorian Liquor Licensing Laws.
Warning; Under the Liquor Control Reform Act 1998 it is an offenceTo supply alcohol to a person under the age of 18 years (Penalty exceeds $6,000)For a person under the age of 18 years to purchase or receive liquor (Penalty exceeds $500)Victorian Liquor Licence Number: 36120531
Recommended For You
Data updates only when live in

Orphan Barrel 15 Year Old Forged Oak Kentucky Bourbon Whiskey 750ml

$499.99

Purity Organic Vodka 700ml

$79.99

Jack Daniel's Gentleman Jack 2nd Generation Tennessee Whiskey 750ml

$499.99

Johnnie Walker Blue Label Casks Edition 1000ml

$387.99 © 2018 Boutique Cellar, All rights reserved..